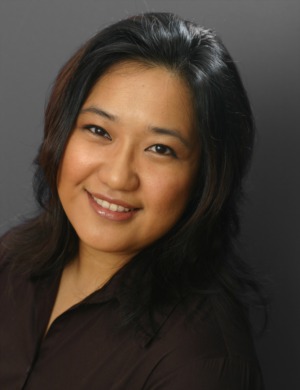 I was born and raised on the island of O'ahu, and attended Kamehameha Schools in Kapalama, and the University of Hawai'i at Manoa. Customer service has been an integral part of my life experience for over 30 years, in retail, travel and childcare. I was called to the Real Estate Industry in the spring of 2005, while still running a very successful and fulfilling licensed childcare home of three-and-a-half years and expecting our second child in the new year. After some planning and coordinating, although seemingly impossible, my stubborn, dedicated, tenacious spirit enabled me to care for my six children in a full twelve hour day, then sit through a four hour real estate class, while five months pregnant, three days a week for the next three months. A month after completing the licensing class, I was determined to pass my state exam because I was due to give birth the next month, so NO WAY I was coming back to re-test!  Thankfully, I passed but was honored to still care for a couple of my childcare Littles, as well as my newborn, until they could begin preschool the next fall. I do miss caring for those babies and am so appreciative of some of the families who still stay in touch to keep updated on their growth. My childcare experience definitely taught me a lot about myself, how to handle tough, unpredictable moments, treasuring the lessons through them, and even appreciating the little things that we can so often miss from day to day. Life is a gift, and families are God's blessings. I have been blessed by my childcare families, and later blessed by the amazing families and experiences I have had helping others, in ways I could not have imagined through real estate. 
My Real Estate journey truly began in January 2007. Did I mention after my first month of real estate Greenie Training, we found out we were expecting our third child? Thrice blessed..but the timing! Looking back now, I would never have expected the direction God was taking me and my family through, when the economy was shaken shortly after I began my career, beginning in 2008, just after our third child came into the world. This part of my story is where I thought I heard God wrong and made a huge mistake changing careers. Into 2009, despite all my hard work, time, money, extensive negotiations and energy spent helping families buy and sell their properties, while caring for my own, things weren't panning out. The market was just too vulnerable and families either couldn't qualify for the home they were trying to buy, or the market value appraisals weren't satisfying the conditions of the loan, or mortgages were underwater or going into default due to job losses or other distress situations. Needless to say, real estate was affected tremendously by all of this and many investors and homeowners suffered greatly. Our family was one of those homeowners. With transactions not closing, lenders calling loans to be paid in full, and trying to raise three little ones, we fell into default like many others. At that time, I was still a rookie in real estate and I especially was not familiar with foreclosure options, much less short sale procedures. Long story short, our little family fought to get passed the fog of that year, as so many scrambled to survive that recession. With a couple of great mentors and praying friends, and God's grace, we were able to find solutions and learned so much about ourselves and I surely learned A LOT about this industry. I was constantly reminded of that scripture Romans 8:28, that my career change wasn't a mistake, and that I was exactly where God wanted me to be. Hence, a new passion to help distressed homeowners was ignited and I have been able to help connect, direct and facilitate many distressed sales and purchases since 2010. 
Over the past 16 years, I have also had the opportunity to serve many families from all over the world, through various other milestone moments like 1st time homeownership, upgrading to look after parents, Senior downsizing to a care home or living with family, Military Veteran sales & purchases, career relocations,
distressed situations, 
and investment acquisitions. One of the most memorable was the opportunity to assist our own church's Youth Leaders with purchasing a new home, using their VA benefits, so their family could settle in to the islands. It was that much more special when our youth group gathered for study group, events and worship in that same home. We are still very close friends to this day. Only God could have orchestrated things this way and I am grateful for all of it.
Our family was recently called out of Hawai'i, and we are now residing in Texas for this season. However, I will never let go of my love for the Hawai'i I once called Home, and its people. I do miss our loved ones, the ocean, and the food fo' shua! But knowing I can still serve my island community from a distance, with a boots-on-the-ground team who has the same heart, and vast knowledge & experience, is reassurance of our dedication to helping people strategize how best to build a legacy for your 'ohana together, with the Spirit of Aloha! 
Give us a call so we can talk story about your options! 
We want to hear YOUR story!
Don't keep us a secret! Share this page and our company with others. 
Sold on 12/23/2021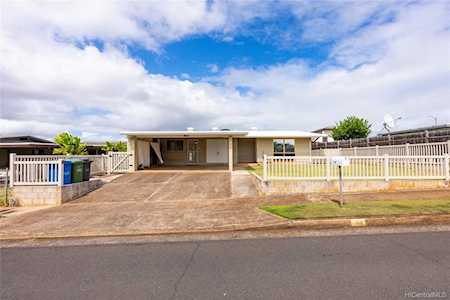 1682 Hoonipo Street
Pearl City, HI 96782
Sold on 7/16/2021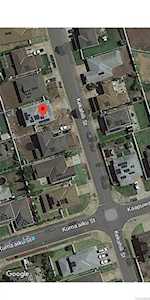 91-1358 Kekahili Street
Kapolei, HI 96707
Sold on 4/29/2021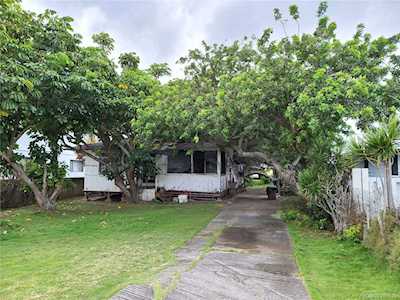 431C Kalama Street
Kailua, HI 96734